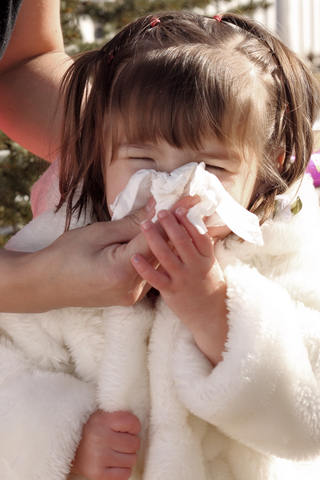 In our homeschool, this is the time of year we stock up on good-priced school supplies, everything from pencils and notebooks to new underwear! Many children are starting back to school, so parents have "planning" on the brain!
Even though we homeschool, and our children won't be around as many germs on a daily basis as their group school peers, we still view this as a good time to prepare for the year ahead. That means school supplies as well as health supplies.
School, church, public parks, museums, homeschool co-ops…they all mean germs. Innumerable germs. These hidden malcontents are just waiting to pounce on our children while they're out. And germs can hide in a number of unexpected places…
Door knobs in public bathrooms
Computer keyboards at the library
Telephones, cell phones, ear phones
Tables and chairs in fast food restaurants
Bathroom faucets and the handles on paper towel dispensers
Toys, pencils, calculators, and iPad's
The reality is that kids have hands—hands that touch lots of stuff—and stuff happens to be covered with germs. Over 90% of the germs on their hands reside just under their fingernails. Of course, a child's hands will also touch their faces, including their mouths, over 12,500 times per year!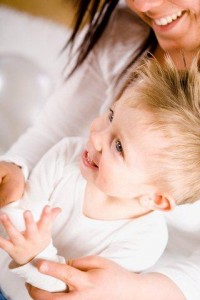 Certainly, the best thing we can do is to teach them to wash their hands with plain old soap and water…often! But that isn't always possible while out and about. Many parents resort to hand sanitizers, but that sometimes adds to the problem, since most of these products contain harmful chemicals which can make matters worse. Read more about it HERE.
What is a parent to do? Well, there are answers! Young Living offers safe, effective, easy-to-use personal cares products that are infused with God-given therapeutic-grade essential oils. With Young Living, I no longer have to wonder if the germs are safer than the chemicals – they are both banished!
I also make some of my own products with my essential oils. Here is a recipe for my Homemade Hand Sanitizer using the Thieves essential oil blend:
Homemade Sanitizer

1/3 C. Aloe Vera Gel
1/2 tsp.. Vegetable Glycerine
1/2 tsp. witch hazel or high proof grain alcohol
20 drops of Thieves or Purification essential oil blends

Mix together and store in an empty bottle or jar.
While I absolutely love Young Living's Thieves hand soap, when I have time, I make my own using a mixture of Castile soap, water, and Thieves essential oil blend!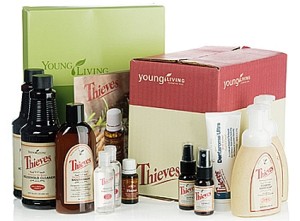 While you may not be able to scrub down the public bathroom, you can maintain a healthy environment for your family in your own home with the Thieves Household Cleaner! This essential oil-based concentrated product can be used on virtually any surface your child might touch, and will destroy the germs, bacteria, viruses, and pathogens that are just waiting to hitch a ride on your child's hands. Mix to the right consistency to use on counter tops, floors, sinks, toilets, windows etc. And, with a cinnamon/clove base, you will be simply amazed by how fantastic it smells!
In addition to using the extensive Thieves based products, do what you can to strengthen your children's immune systems with an ounce or two a day of Ningxia Red. Ningxia Red is a powerful antioxidant, immune-boosting juice infusion and it comes in handy, two-ounce juice packets for kids (and parents) on the go!
In addition, don't forget to keep them stocked up on the KidScents MightyVites, which contain superfruits, as well as plants and veggies that deliver the full-spectrum of vitamins, minerals, antioxidants, and phytonutrients for children's developing bodies.
Yes, your child can survive the coming year, and so can you! But more than pencils, you need prevention! Take charge of your family's health. Give them what they need to stay healthy! Teach them to wash their hands. If they go away from home, send them with their NingXia Red packet and some Thieves hand purifier…or make your own with essential oils. And, be sure to save money as you secure these products by becoming a wholesale customer! Contact me or click HERE for more information.