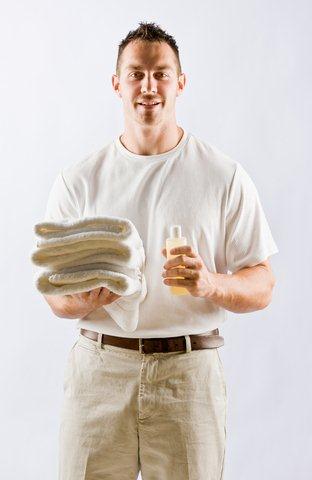 When your husband says, "Honey, it looks like you had a difficult day; what can I do to help you relax?" Hand him this recipe with a little wink!
And of course, when he walks in the door after a long, hard day at work, remember your home is his refuge. Now you can make it his spa too!
Soothing Massage Oil
2 oz. carrier oil (sweet almond oil is wonderful- coconut oil would probably be good too!)
20-25 drops Sensation blend essential oils
Pour carrier oil into a clean, dark glass bottle. Add essential oils. Gently shake to blend before each use.