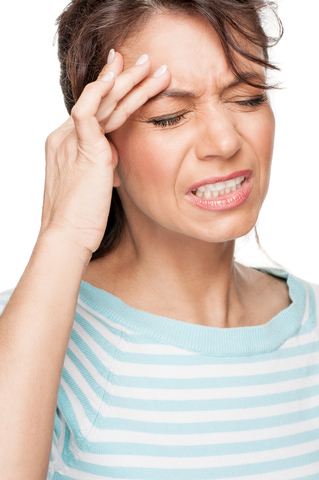 I was so excited to read how a woman suffering from a migraine (and ready to head to the ER for the pain) found something natural that worked amazingly fast! I found her testimonial on one of my Facebook pages and she said I was welcome to share it here. What a praise the Lord!
"I was at my wits end yesterday. I had been suffering from a migraine for 7 days and I had been in bed with it. I had to get out yesterday for an appointment, and while out I texted a friend to see if she had the oils for the bomb. She did and told me to come by. I took one bomb when I got home, and within 15 minutes my migraine was gone! This was something that my regular migraine medicine would not touch. I am beyond thrilled! Thank you God for these wonderful oils! I am learning so much! I just wish I would have thought of it before suffering for a week. I am LOVING learning about these oils!!!!!" – Amy Morgan
Amy's Migraine Bomb

5 drops Copaiba
5 drops Frankincense
5 drops Idaho Balsam Fir

Amy placed these oils in an empty gel cap and swallowed.

Warning: I only recommend Young Living Therapeutic Grade essential oils. Lower quality oils may be toxic. Young Living oils that are labeled as "supplements" are approved for internal use. Never ingest lower quality oils. Find out more HERE.
To get started using therapeutic grade essential oils with your family, I recommend purchasing our Premium Starter Kit! This way, you'll enjoy wholesale prices all the time! It includes eleven of Young Living's most popular essential oil singles and blends, an ultrasonic diffuser (worth $100.00!), essential oil samples for sharing, and 2 NingXia Red immune boosting drinks! In addition, I'll send you a free essential oil reference book to help you learn how to start using your essential oils! Get started now!
By the way, I am not a doctor – just a mom who uses essential oils in her own family. Please know that any information provided on The Common Scents Mom is for educational purposes only. It is not intended to prescribe, diagnose, treat, cure, or prevent any disease. It is your responsibility to educate yourself and address any health or medical needs you may have with your physician. Please seek professional help when needed.