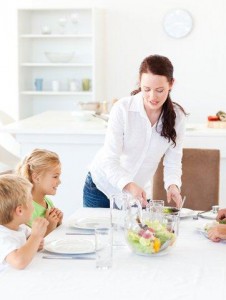 How do you use your oils on a daily basis?
Recently, I spoke to a lady who has a very healthy family and, though she is enjoying her oils, she seldom needs them for any medical issues. She wondered how I meet the monthly $50.00 minimum purchase required to be part of the Essential Rewards Program (the optional program that gives you discounted shipping and allows you to earn points for FREE products).
Maybe you've wondered this too: Is being part of the Essential Rewards program worth it for healthy families? Without a doubt…yes!
Even though our family is also pretty healthy, I use my oils every single day, and not just when I'm "sick!" I use them to support a healthy immune system, to cleanse the air, to relieve stress, to freshen and clean my home, and to share with others. I budget at least $100.00 each month! If anything, there is so much more I would get if I could! Everybody has their own personal favorites, but I can share with you some of mine.
Diffusing
I diffuse my oils each day in the house (mostly Thieves, Sacred Mountain, Sensation, Harmony, Transformation, Clarity, Frankincense & Orange, or Citrus Fresh). I use them in my cleaning products; I put peppermint in our drinking water; I use lemon for heart burn; and I even season food with some of my oils (oregano, thyme, mountain savory, cinnamon, lemon, peppermint, Thieves, Ocotea).
Homemade Cleaning and Personal Care Products
I also use oils when making my homemade deodorant, lip balm, breath spray, air fresheners, Boo Boo Spray, bug spray, toothpaste, and the list goes on (recipes for these are on my website).
I love having oils on-hand for friends and family when they need it, and I give a lot of oils away for birthdays, Christmas, and as hostess gifts. You can even buy empty sample bottles, which are perfect for sharing oils with others.
And Much More!
There are also Young Living supplements and personal care products that I use on a regular basis: toothpaste, mouthwash, Thieves cleaner, Sensation Body Lotion, Sleep Essence, Boswellia Wrinkle Cream, Wolfberry Eye Cream, Life Five Probiotic, BLM, and more. We drink 1 oz. of Ningxia Red each day to boost the immune system, so that is definitely something we buy each month.
Oils I can't do without and always try to have on hand:
All the oils contained in the Everyday Oils Collection
All the oils contained in the Golden Touch Collection (specifically and especially the DiGize, RC, and Raven)
Geranium
Wintergreen
M-Grain
Cypress
Dragon Time
Clove
Vetiver
Sandalwood
Cinnamon
Deep Relief
A lot of my monthly spending is "transfer buying." I buy things through YL that I used to buy elsewhere, so I earn points for more free products. You may be interested in reading 5 Ways to Afford Therapeutic Grade Essential Oils for more ideas or CLICK HERE to learn more about Essential Rewards.
Of course, before you can take advantage of the Essential Rewards program, you first have to be getting your oils at wholesale! To learn about the wholesale program, and the free book I will buy you, click here!